Moving Guide | Packing Guide | What Cannot Go on a truck | Claims Information/Tariffs
Moving Guide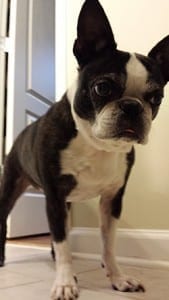 When you have a target date for your move, it's time to start planning for it. No matter how many times you've moved, your best bet is to make and follow a checklist to make sure you don't forget anything. At Maya Van Lines, moving is our business and we can offer you these suggestions – whether you're staying in metro Atlanta or making a long distance move in Georgia or the US. A guide for helping you moving safely and securely.
Choosing A Moving Company
Choosing a moving company takes investigation. Movers provide a variety of services for a range of fees, so talk with a few to build a knowledge base and ask friends and family about their experiences. You can see our Maya Van Lines' customer testimonials and our records with the Better Business Bureau, Georgia Department of Public Safety and US Department of Transportation.
Scheduling Your Move
The moving industry has "peak" and "off-peak" seasons. The "peak" is during the summer, but the beginning and end of the month and end-of-the-year holidays are extra busy. While your move should occur when it's convenient for you, moving at off-peak times may help you schedule the right equipment and manpower with more certainty and also reduce your cost.
Get An Onsite Moving Estimate
It's the only way to get an accurate cost estimate understanding of what you and your mover need to do for a stress-free move. Be sure to get your estimate in writing. We are happy to provide you one for free.
Decide What To Take
Inspect your home from your attic to your basement before your onsite estimate. Show the estimator everything that you will be moving and ask questions to help you make your final decision.
Moving Packing Supplies
If you decide to do your own packing, get packing supplies and start collecting strong boxes suitable for moving. Remember supermarket boxes can carry insects or their eggs. Complete all packing by moving day. Label or mark each box with its contents and where it should go in your new home.
Company Relocation
If your company is relocating you, find out what portion of your moving expenses they will pay.
Antiques & Special Furniture
Obtain a written appraisal of antiques to verify their value. Do not retouch, wax or oil wood furniture before moving. Some products may soften the wood, making it vulnerable to imprinting from furniture pads. Make sure you have sufficient additional insurance for your valuables.
Change Of Address
Notify the post office that you will be moving and provide them with a forwarding address (permanent or temporary). You can do this online at the USPS website.
Packing Guide
It is important to use the correct boxes when packing your belongings. If you are unsure ask your Maya Van Lines representative.
Below is a quick checklist of what you can pack in our boxes.
When packing fragile items, be sure to use plenty of whitepaper for cushioning and protection!
Book Box - 1.5 Cubic Feet (16.5"x12.5"x12.5")
Books
Magazines
Videotapes
CDs/DVDs/Video Games
Records
Linen Boxes - 3.1 Cubic Feet (18"x18"x16.5")
Clothing
Towels
Bed lines
Shoes/Sneakers
Pots/Pans
Large Boxes (Rectangle) - 4.5 Cubic Feet (18''x18''x24'')
Clothing
Towels
Bed lines
Shoes/Sneakers
Pots/Pans
XL Boxes- 6.0 Cubic Feet (24''x18''x24'')
Coats and clothes on hangers
Sweaters
Slacks
Comforters/Blankets
China Boxes-Thicker (18"x18"x24")
Dishes
Glasses
Delicate fragile items
Lamp Shades
Stereo and electronic equipment
Wardrobe Boxes with Bar (51"x18"x18")
Coats and clothes on hangers
Sweaters
Slacks
Comforters/Blankets
Picture Boxes (24"x36"x3.5")
Pictures
Paintings
Mirrors
Legal Box (24"x16"x11") - Legal boxes are used to pack legal size files from your office or home.
Letter Box (24"x13"x11") - Letter boxes are used to pack letter size files from your office or home.
Banker Box (15"x12"x10") - Banker boxes are used to pack both legal and letter files.
Mattress Cover (60"x90"x14") - Protect your mattress against dust, soil, water, and moving damages.
White Paper (25lb) - used to wrap fragile items that will be placed in the dish box.
Bubble Wrap (per ft.) - same usage as white paper.
Tape (55 yards)
What Cannot Go On A Truck
Before your things are packed and loaded, please take some time to look over the items that we cannot put on a truck or in our storage. Hazardous and perishable materials are not allowed, and we recommend that you keep sentimental or personally important items with you.
Hazardous materials
Aerosol cans
Ammonia
Ammunition
Car batteries
Charcoal/lighter fluid
Chemistry sets
Cleaning solvents
Darkroom chemicals
Fertilizer
Fire extinguishers
Fireworks
Fuels/Oils
Household batteries
Kerosene
Liquid bleach
Loaded guns
Matches
Nail polish
Paint thinners
Paints/varnishes
Pesticides
Poisons
Pool chemicals
Propane tanks
Stern fuel
Weed killer
You should empty your refrigerators and freezers and keep appliance doors open for at least 24 hours in advance of loading. This will allow appliances to dry out and prevent the growth of mold.
Perishables
Food without adequate preservation
Frozen food
Open or half-used foods
Plants
Refrigerated foods
Produce
If you are moving locally and your items will be delivered within 24 hours of pickup, We may agree to transport perishables that are properly packed and require no servicing in transit.
Personal importance/sentimental value
Address books
Airline tickets
Car titles
Cash
Cell phones
Checkbooks
Computer data files/backups
Family photographs/photo albums
Financial documents (stocks, bonds, CDs, IRAs, deeds, tax records)
Home videos
Insurance policies
Jewelry and furs
Keys (car, furniture, new home)
Laptop computers
Medical/dental records
New home documents
Prescription medicine
Professional files/research projects
School records
Moving Insurance
Standard insurance is based on weight and may only cover a portion of the value of your household goods. In addition, most standard homeowners and renters insurance policies do not cover moving. At Maya Van Lines, we suggest talking with your insurance agent to see what your policy covers.
There are several kinds of insurance coverage related to moving.
Released value insurance covers $0.60 per pound. It is the most basic coverage provided by moving companies.
Declared value insurance covers the total weight of your shipment.
Lump sum value insures the actual value of goods shipped.
Full value protection has the most advantages as it cover all kinds of damages or losses. Whatever is destroyed will be replaced or repaired.
You can find more information about moving insurance online at www.movingInsurance.com, including an extensive FAQ section and the ability to shop for insurance online. Options enable you to protect your goods for a single item damage or loss, or for a catastrophe occurrence. Keep in mind that the rates you are quoted can vary because of many factors, including your carrier's safety and performance record. Maya Van Lines has a top rating from this website, where you can view our profile.
We can point you in the right direction on your search for moving insurance during an onsite estimate.
Claims Information/Tariffs
Please contact our office to schedule an appointment to review our tariffs.
Please read the requirements & regulations to ensure a smooth resolution for your claim
In the unlikely event you may realize that a.) some of your goods are damaged or missing, or b.) you feel that you have been over-charged or charged for services that you didn't received before, during or after services were completed, you must initially give the service provider (the moving company) the first right to fully investigate and respond in writing with a resolution to their issues.
To start your claim/complaint process, please log on to www.MovingClaims.net and click on Filing a Claim/Complaint to register your claim information. Please have your full name as it appears on the bill of lading (Contract), your order number or move confirmation number, an email address and a valid phone number where they can contact you.
Upon receiving your information online, a Claim Acknowledgment Confirmation Notice will be sent to you via email, confirming that your claim/complaint has been received and entered to our electronic system. Note: Please make sure to check your junk or spam folders for your email confirmation. If you need to contact MovingClaims.net by phone, you can call 1-800-513-6060 - Mon-Fri, 9:00 a.m – 5 p.m., ET.
Filing Limitations: A claim for Loss, Damage, Delay or Overcharge must be filed in writing or electronically within 9 months of delivery for international or interstate moves or within 90 days for local or intrastate moves. Federal regulations allow up to 120 days for claims to be offered settlements or denied. If the investigation of a claim requires additional time beyond the 120 days, an extension notice must be provided every 60 consecutive days, until a claim settlement has been offered or denied in writing to the customer. MovingClaims.net allows a claim to be filed only once. No additions will be accepted at a later time than the date your claim has been received in our office or posted online. Please make sure to inspect your shipment properly before filing your claim so that all items may be included. Please make copies of all documents mailed to MovingClaims.net. We will not be able to send any documents back to you.
Dispute Process: If you are not satisfied with the settlement offer made by MovingClaims.net on behalf of your carrier, you must send your dispute in writing to Legal@MovingClaims.net or mail your dispute, along with any supporting documents, to: MovingClaims.net, P.O. Box 630686 – Miami, FL 33163. A Dispute Receipt Acknowledgement will be sent to your email on file or via mail. At that point, your file will be reviewed by a senior adjuster. If any adjustments are due, or if no adjustments can be offered, you will be notified in writing. If MovingClaims.net's final resolution is not accepted, you may request to proceed with Arbitration.
Arbitration program: Arbitration is an alternative to courtroom litigation. It provides each party to the dispute to present their cases and allows a neutral third party arbitrator to make decision as to the merits of each side's case. Arbitration subject to this agreement shall be conducted via written submission and, subject to the arbitrator's discretion, through telephonic appearance. After the initial filing fees have been paid and the arbitrator selected, the initiating party or "Claimant" must submit a written brief summarizing their legal position and factual claims. All supporting documentation must be included with the initial arbitration brief. Copies of all documents must be submitted to all parties involved in the arbitration. Upon receipt of the Claimant's arbitration brief and supporting documents, the responding party or "Respondent" will have 30 days to file their responsive arbitration brief and supporting documentation. Further deadlines and timetables are subject to the arbitrator's discretion.
Legal effects: If the arbitration alternative is chosen, then any decision made by the arbitrator may be binding. Additionally, an arbitration decision may not be appealed in a court of law. All parties agree that the Arbitrator's decision will be based exclusively on the governing United States Federal Law without regard to conflicting state laws or regulations. Applicable costs: Each party is responsible for their own costs associated with arbitration. A benefit to the arbitration alternative may be that it is less expensive than traditional litigation. Each party is responsible for 50% of the costs associated with securing the arbitrator and 100% of their own expenses, including but not limited to attorney fees.
Call Maya Van Lines or MovingAID.net at 800-513-6060 for ADR processing forms.